SuperPlanet is thrilled to announce the commencement of pre-registration for their latest title, the sensational idle Action RPG, "Demigod Idle: Rise of a Legend." Prepare to be enthralled by a perfect blend of rewards, action, and strategy, as you delve into a world where the powers of light and darkness collide.
This action-packed RPG, which previously dominated the charts by securing 1st place upon its launch in Korea, is now all set to conquer the global gaming community.
In "Demigod Idle: Rise of a Legend," you find yourself in the role of an all-powerful being, a Demigod, possessing both angelic and demonic powers. Once destined to conquer the world, you were stripped of your mighty powers by the Archangels and Archdemons. Now, it's time to reclaim the divine powers, seeking vengeance and restoring balance to the realms!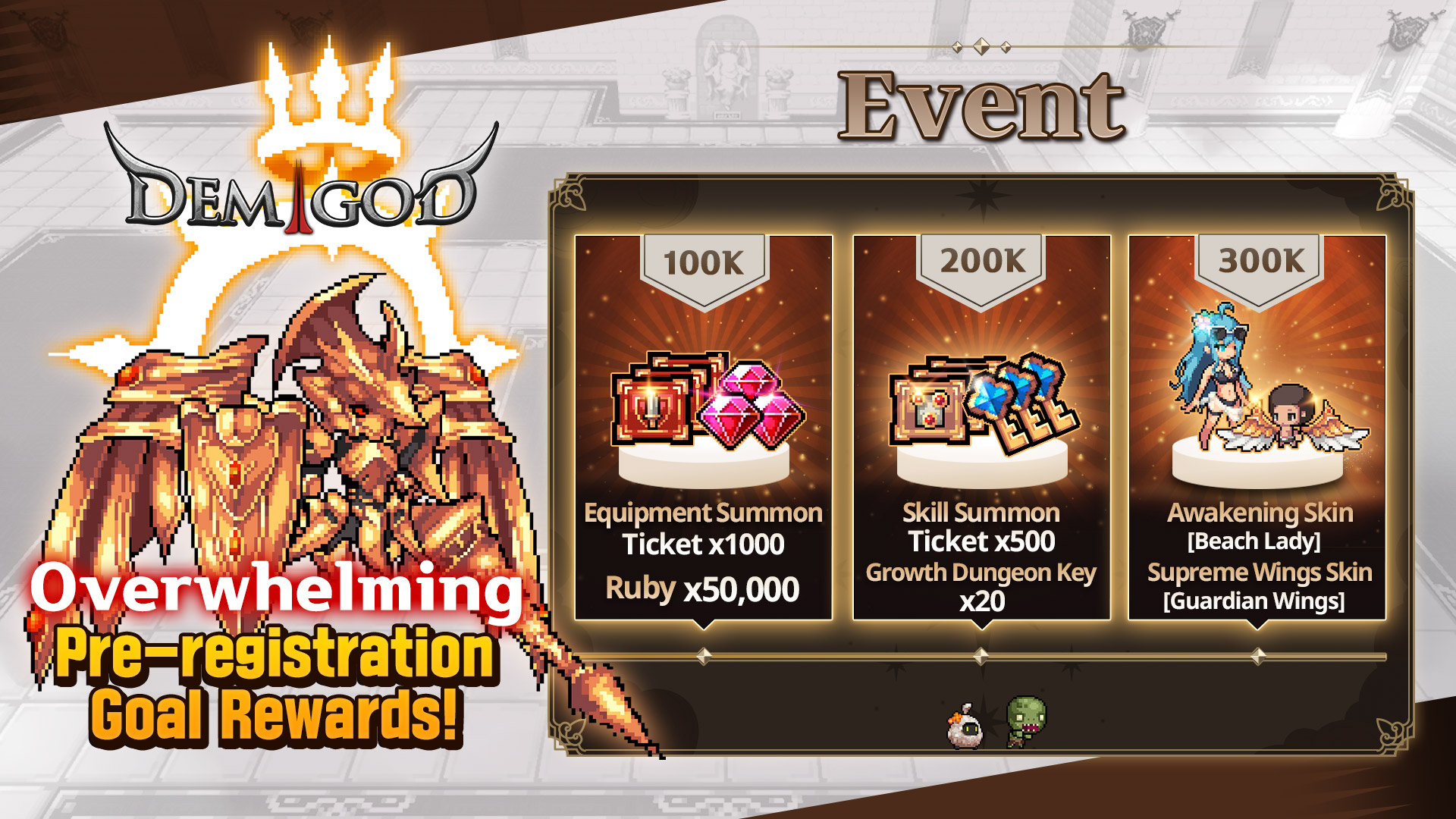 Pre-Registration Rewards: Unrivaled Bonuses Await You!
Prepare for the epic journey ahead with exclusive pre-registration rewards:
Step 1 (100,000 Registrations):
500,000 Rubies & 1,000 Equipment Summon Tickets
Step 2 (200,000 Registrations):
500 Skill Summon Tickets & 20 Growth Dungeon Keys
Step 3 (300,000 Registrations):
Awakening Skin [Beach Lady] & Supreme Wings Skin [Guardian Wings]
Join the ranks of immortals by pre-registering today! Experience the ultimate fusion of action and idle gaming like never before! https://demigod.sng.link/D6wgi/g7fy?_smtype=3